WE NEED 1 HOUR NOTICE FOR ANY CUSTOM CAKE IN THE EROTIC BAKERY CAKES USA
THERE ARE OVER 2000 STORES IN THE UNITED STATES THAT MAKE EROTIC CAKES BAKERY X-RATED CAKES ADULT CAKES IN ONE HOUR.

A FULLY EDIBLE CHRISTMAS GINGERBREAD HOUSE IN 4 SIZES THAT LIGHTS UP !!! ALSO COMES IN CHOCOLATE . ORDER YOUR GINGERBREAD HOUSE ON LINE OR ON THE PHONE . ASK ABOUT SAME DAY DELIVERY ANYWHERE IN THE COUNTRY.......
We make our custom Gingerbread houses to order. Our Ginger bread houses are made in the shape of your houses, office buildings, skyscrapers etc. We are experts at using our resources and your emailed pictures of your building, to copy it and make it look like you house or home. Some of them have garages, the gingerbread houses can have lights on them that you plug in to light up. They can be customized any way you can dream. In fact we dare you to give us a design that we can't do. The more weird of a design the better we like it. The gingerbread house are fully eatable, you can design these houses with paths, signs, icicles, candy, cookies, chocolates ECT. The houses are made out of homemade gingerbread dough, or the ginger bread houses can be made out of chocolate. Enjoy your Christmas holidays. Of course we carry any traditional style.
We make our custom Gingerbread houses to order. Our Ginger bread houses are made in the shape of your houses, office buildings, skyscrapers etc. We are experts at using our resources and your emailed pictures of your building, to copy it and make it look like you house or home. Some of them have garages, the gingerbread houses can have lights on them that you plug in to light up. They can be customized any way you can dream. In fact we dare you to give us a design that we can't do. The more weird of a design the better we like it. The gingerbread house are fully eatable, you can design these houses with paths, signs, icicles, candy, cookies, chocolates excreta. The houses are made out of homemade gingerbread dough, or the ginger bread houses can be made out of chocolate. Enjoy your Christmas holidays. Of course we carry any traditional style.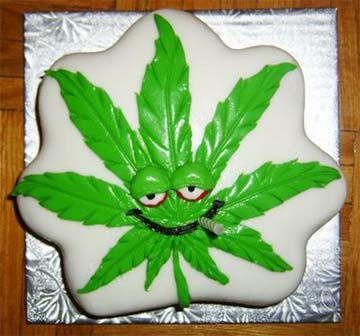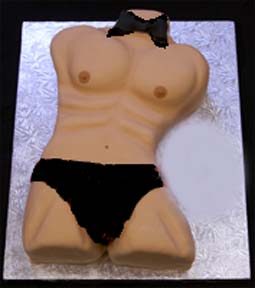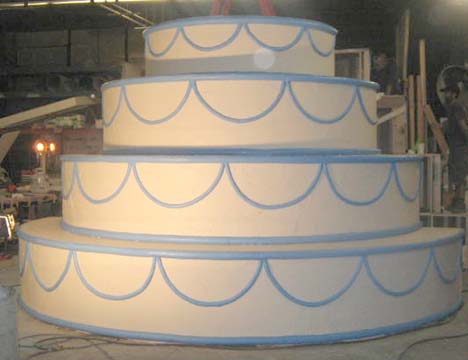 Novelty exotic cakes Adult erotic cakes Popout cake

WE TAKE CALLS 24/7 DAYS A WEEK 365 DAYS YEAR IN THE EROTIC CAKES BAKERY. EMAIL
Erotic Bakery creates Adult Cakes, pastries and sells sex cookies and novelties for any occasion including Bachelor and bachelorette parties. Order an erotic cake. Always a crowd pleaser, you can order an erotic cake online from The Erotic Bakery. The Erotic Bakery is famous for our bachelorette party cakes, adult cakes, bachelorette party ideas, bachelorette novelties, and bachelorette games. Erotic Bakery, Adult Novelty Cakes. Erotic Cakes, Erotic Edibles, Erotic Chocolate, Erotic Cookies, Adult Themed Cakes, Adult Themed Cookies, Adult Themed Chocolates. Nationwide Service Custom erotic cakes and cookies for anniversary, birthday, bachelor or bachelorette parties.
ASK ABOUT OUR SAME DAY DELIVERY SERVICE IN OUR EROTIC CAKES ADULT X-RATED BAKERY . CREDIT CARDS ACCEPTED VISA MASTERCARD AMERICAN EXPRESS DISCOVER MONEY ORDERS CHECKS PAY PAL WESTERN UNION
WE DELIVER ANYWHERE IN THE U.S. ALL PHONE ORDERS ACCEPTED 24-7
We draw any picture on any type of cake.
Try our complete line of bakery products.
Dietetic Diabetic Cholesterol-Free cookies cakes pies bread and rolls.
WEDDINGS CAKES ANNIVERSARIES CAKES BIRTHDAYS CAKES RELIGIOUS CAKES CAKES HOLIDAYS CAKES EXOTIC BACHELOR CAKES EXOTIC BACHELORETTE CAKES BABY CAKES CAKES EROTIC SHAPES CAKES SHOWERS CAKES ANY CAKE YOU CAN IMAGINE ..
All we need is one hour notice for any decorated cake. All shapes novelties are fully edible. Baby cakes, cartoon cakes, cakes from computer scanned drawn like photographs to your speciation. Cartoon cakes made to order. We have an uncanny ability to give you a cake that no one else will. Don't forget to just ask and we deliver anywhere anytime you want. We always make them happy..
We are featured in the Time out New York Magazine Erotic Cake's article Valentine's Day February 14th 2005. In 2009 The Onion Article. EROTIC created the worlds largest chocolate cream pie for Nestle 6' Diameter 800lbs.and ( 3 edible tables made for "Dunkin' Donuts" "Kellogg's" and "Nabisco") all featured on ABC's popular talk show "Rosie O'Donnell".
EROTIC created the worlds largest POP TART( twice over presented at Madison Square Garden for a Kellogg's promotion on October 6th '98. The other was part of a charity drive for Staten Island Children's Museum on May 7th 2000. Both featured pop tarts that exceeded 25'x35' weighed over 1500lbs. EROTIC created a worlds largest blueberry MUFFIN for a Dunkin Donuts Tour. The muffin traveled the U.S. for TV and Radio promotion. It was over 8' tall ' x 4' s. Wide @1200lb Our computers and decorators will draw any real life photo or cartoon including human photo's or animated picture on any style cake shape size.
EROTIC BAKERY invites you to come in for a visit and see our newly renovated modernized store. We are dedicated and committed to total excellence for our customers. We carry a complete line of Italian German Jewish and European pastries and breads pies cookies and cakes etc: We also have a complete selection of sugar free and cholesterol free pies cheese cakes cookies bow ties pound cake Birthday cakes.
Our pop out cakes are all made to order, and can be delivered to any state in the country. Having a bachelor party and want to give the bachelor a special gift, call us for your custom pop-out cake. You'll love the taste of the cake, imagine your bachelor coming to your dance club and seeing this six foot cake, and best of all his very own girl popping out of our pop out cake, now that's a cool present no matter who the bachelor is. Call us any time day or night, and we custom fit your pop out cake gift for him or her. Pop out cakes
Thank you for considering The Erotic bakery for your party cakes and bakery needs. Our cake decorators specialize in wedding cakes, holiday cakes, grooms cakes, birthday cakes, specialty cakes, custom cakes, adult candies, bachelor cakes, bachelorette cookies, x-rated cake, x rated cake, French pastries and decorative cakes. We also carry sugar free cakes, diabetic cakes, cholesterol free items......© 2001 www.cakes3.com
Alabama Alaska Arkansas California Colorado Delaware Florida Georgia Hawaii Idaho Illinois Indiana Iowa Kansas Kentucky Louisiana. Maine Maryland Massachusetts Michigan Minnesota Mississippi Missouri Montana Nebraska Nevada New Hampshire Nebraska New Jersey New Mexico Missouri New York North Carolina North Dakota Ohio Oregon Pennsylvania Rhode Island South Carolina Maryland South Dakota Tennessee. Texas Ohio Ontario Canada Utah Vermont Virginia Washington West Virginia Wisconsin Wyoming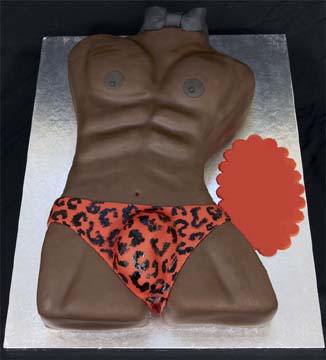 Dark Chippendale Tarzan bulging bikini torso erotic cake
866-396-8429
The stores in Alabama are in Albany Columbiana Huntsville Homewood Irvington Montgomery Montevallo Mobil Northport Pelham Saraland Smiths Station Wetumpka
The stores in Arizona are in Flagstaff Grand Canyon Lake Havasu City Little Rock Peoria Phoenix Scottsdale Tempe Tucson Mesa .
The stores in Arkansas are in Little Rock North Little Rock Markham Sherwood.
The stores in Canada are in Ontario Port Coquitlam Scarborough Toronto Vancouver.
The stores in California are in Aptos Apple Valley Anaheim Antioch Atascadero Auburn Berkeley Burbank Beverly Hills Blue Jay Brentwood Canoga Park Chico Concord Costa Mesa Davis El Cajon exter Escondido Fair Oaks Fairfield Fremont Fresno Folsom Healdsburg Hollister Huntington Park Lake Tahoe Los Osos Los Angeles LA Lancaster Laguna Beach Manteca Modesto Murrieta North Hollywood Napa Newport Beach Oakland Oceanside Ontario Oxnard Palos Verdes Paso Robles Peninsula Palmdale Petaluma Pacific Grove Pleasanton Riverside Rialto Sacramento Santa Monica Santa Rosa Santa Barbara San Rafael San Mateo San Jose California San Diego Santa Cruz Shearman Oaks San Francisco California South LA Fairfax Ave South Lake Tahoe Sonoma Stockton Sunnyvale Turlock Upland Ukiah Union city Vallejo Vista Van Nuys Walnut Creek Woodland Hills.
The stores in Connecticut are in Ansonia Bridgeport East Hartford East Haven Danbury Fairfield Greenwich Griswold Hartford Middletown Milford Monroe Naugatuck Newington Norwich Northford Simsbury Shelton New Fairfield New Haven Riverside Stratford Wallingford Wilton.
The stores in Colorado are in Aspen Avon Breckenridge Colorado Springs Carbondale Craig Denver Englewood fountain Fort Collins Loveland Monte Vista Steamboat Springs Thornton Vail Westminster.
The stores in Delaware are in Felton Harrington Newark Rehoboth Beach Rehoboth Beach Wilmington.
The stores in Florida are in Boca Raton Briar Bay Bonita Springs Boynton Beach Casselberry Clearwater Clewiston Coral Gables Delray Beach Deland Daytona Beach Deltona Englewood Fort Lauderdale Fort Walton Beach Fort Meyers Flagler Beach Grayton Beach Haines City Havana Hollywood Homestead Indian Rocks Beach Inverness Jacksonville Kissimmee Key West Key largo Lithia Lehigh Acres Longwood Lake Worth Lake Wales Melbourne Miami Maitland Marianna New Smyrna Beach North Miami Beach Naples Odessa Orlando Ormond Beach Pensacola Pembroke Pines Port Charlotte Port Saint Lucie Plantation Palm Beach Palm Harbor Sarasota Stuart Tampa Tavernier West Palm Beach Winter Haven Zephyrhills.
The stores in Georgia are in Augusta Albany Athens Atlanta Blythe Byron Conyers Centerville Cartersville Columbus Decatur Dacula Dawsonville Fayetteville Gainesville Griffin Jefferson Jonesboro Kathleen Lawrenceville Macon Marietta Patterson Stone Mountain Ringgold Savannah Stockbridge Tyrone Warner Robins Woodstock Winterville.
The stores in Hawaii are in Hanapepe Honolulu Kailua Kealakekua Lihue Mililani Papaikou Wahiawa Waipahu.
The stores in Idaho are in Boise Coeur d'Alene Clarinda Ketchum .
The stores in Illinois are in Arlington Belleville Buffalo Grove Bolingbrook Cary Chicago Heights Chicago Champaign Dixon Elk Grove Village Fox Lake Harrisburg Harwood Heights Lake In the Hls Lisle Lockport Machesney Park Mundelein Morton Grove Niles O Fallon Peoria Pekin Prospect Springfield Streamwood South Chicago Hts. Woodstock.
The stores in Indiana are in Bloomington Brookston Carmel Greenwood Gary Evansville Elkhart Fort Wayne Highland Indianapolis Jeffersonville West Lafayette Mount Vernon New Albany South Bend Valparaiso Zionsville.
The stores in Kansas are in Elkhart Kansas Kansas City Manhattan Overland Park
The stores in Kentucky are in Louisville Newport
The stores in Louisiana are in Arcadia Alexandria Baton Rouge Buras Bossier City Chalmette Covington Houma Laplace Marrero New Orleans Port Sulphur Shreveport
The stores in Maine are Ellsworth Orland
The stores in Massachusetts are Abington Acton Amesbury Boston Brighton Brockton Canton Cambridge Chestnut Hill Concord Dartmouth Danvers East Boston East Wareham Everett Holden Haverhill Lexington Leominster Le Milford Mansfield Medfield Medford Maynard Nantucket Newburyport Newton Orleans Quincy Salem South Stow Station Shrewsbury Stoneham Warren Walpole Wellesley Worcester Westborough Watertown West Roxbury.
The stores in Mississippi are in Biloxi Brookhaven Bogue Chitto Gautier Long Beach Ocean Springs.
The stores in Maryland are in Annapolis Baltimore Bladensburg Bethesda Bel Air Cambridge California Centreville Chesapeake City Dundalk Ellicott city Frederick Hyattsville Havre De Grace Laurel Greenbelt Laurel Prince Frederick Severna Park Queenstown Randallstown Raleigh Rolling Tin Silver Spring Springfield Stevensville Vienna.
The stores in Minnesota are in Bloomington Bland Farmington Faribault Minneapolis New Hope Prior Lake Rochester Saint Charles St. Paul Wayzata White Bear Lake Waynesville.
The stores in Missouri are Blue Springs Columbia Florissant High Ridge Houghton Kansas City Osage Beach O Fallon Saint Peters Saint Louis Sedalia St Peters Springfield Waynesville Wildwood.
The stores in Michigan are in Allen Park Battle Charter Township of Clinton Creek Berkley Coloma Detroit Frankfort Ferndale Harper Woods Houghton Lansing Livonia Macomb Negaunee Oak park Portland Redford Rogers City Southfield Southgate Sylvan Lake Warren Waterford .
The stores in Montana are in Bozeman Livingston.
The stores in New York shops are in Albany Blasdell Brooklyn Bronx Buffalo Bedford Hills Broadalbin Brentwood Brockport Centereach Commack Defreestville East Northport East Norwich East Patchogue Elmont Elma Fishkill Endwell Forest Hills Fresh Meadows Great Neck Horseheads Hampton's Hamburg Holly Huntington Ithaca Jay Kingston Latham Laurel Little Falls Liberty Long Island Manhattan Mahopac Mount Vernon Middletown NY NYC Newburgh New Rachel Oceanside Pennsylvania Plainview Poland Queens Quogue Riverhead Roslyn Roscoe Rome Rochester St James Staten Island Schenectady South Hampton Troy Utica West Hampton beach West Seneca Wesley Hills West Nyack West Babylon Wappingers Falls West Hempstead Whitesgrove Woodbourne Yonkers
The stores in New Hampshire are in Amherst Derry Hudson Laconia Lebanon Manchester Merrimack Nashua New London Portsmouth Salem Summerworth Stratham Windham.
The stores in Nevada are in Carson City Las Vegas Silver springs Sparks Reno.
The stores in Nebraska are in Alliance Bellevue Lincoln Omaha.
The stores in New Jersey are in Bayonne Bloomfield Branchville Bradley Beach Brigantine Brick Budd Lake Chester Chatham Clark Cranford Edison Denville Egg Harbor Englishtown East Hanover East Brunswick Flemington Fort Lee Glassboro Glenfield Hazlet Greenwood Lake Jamesburg Long Branch Lyndhurst Little Silver Little Falls Long Island NJ Manahawkin Marmora Marlton Mays Landing Menlo Park Middletown Milltown Millville Milford Monmouth Mount Holly Netcong Newton Northfield Newark Nixon Paterson Plaza Northvale Pleasantville Raritan Ramsey Red Bank Runnemede Somerset Scott Plains Summerville Surf City Spring lake South Plainfield Swedesboro Teaneck Washington Trenton Township Vineland Wayne Wyckoff West Wood Woodbridge Woodbury.
The stores in New Mexico are in Albuquerque.
The stores in North Carolina are in Belmont Bessemer City Charlotte Cary Cornelius Durham Fayetteville Greensboro Mooresville Morehead City Jacksonville Kitty Hawk Newport New Bernv Newport Raeford Wilson.
The stores in North Dakota are in Minot New Town.
The stores in Oklahoma are in Oklahoma city Paul's Valley Sand Springs Skiatook Sapulpa Tulsa
The stores in Ohio are in Amherst Brooke Park Cambridge Canton Cincinnati Cleveland Columbus Dublin Dayton Defiance Mansfield Massillon North Canton Norwalk Oregon Piqua Parma Reading Shawnee Hills Struthers Tiffin Toledo Warren.
The stores in Oregon are in Eugene Reedsport Portland Wedderburn.
The stores in Pennsylvania are in Bethlehem Butler Catasauqua Chinchilla Emmaus Folsom Frazer Greensburg Gettysburg Holmes Honesdale Johnstown Lancaster Linglestown Levittown Mechanicsburg Millersville Mount Wolf Murrysville Phoenixville Philadelphia Plains Plumstead Pittsburgh Spring Grove Stroudsburg State College Tannersville York Wayne West Hazleton.
The stores in Rhode Island are in Bristol Cranston Collierville Cumberland Historic Wicford Johnston Narragansett Newport North Providence Peace Dale Providence Pawtucket West Warwick.
The stores in Salem are Winston.
The stores in South Carolina are in Aiken Charleston Clinton fort mill Hartsville Hilton Head Island Lexington Longs Marietta Myrtle Beach Port Royal Rock Hill Summerville South Beach Greenville.
The stores in South Dakota are in Brookings .
The stores in Texas are in Addison Austin Alice Allen Amarillo Arlington Bryan Brenham Balch Springs Beckville Breckenridge Brownsville Castroville Cleburne Corinth Columbia Corpus Converse Christi Conroe Crockett Dallas Texas Denton El Paso Fredericksburg Frisco Fort Worth Garland Greenville Grapevine Harlingen Huntsville Hurst Houston Irving Killeen League City Lindale Longview Lufkin Lancaster Llano Magnolia Midland Midlothian Mineral Wells Nassau Bay Pasadena Plano Rosenberg Round Rock Rockwall San Antonio Spring Seabrook Sherman Sugar Land South Houston Uvalde The Woodlands Temple Tomball West Texas Waco Weatherford Wichita Falls Wortham Weslaco Weimar.
The stores in Tennessee are in Bartlett Brentwood Chattanooga Columbia Franklin Hermitage Jefferson City Knoxville Memphis Murfreesboro Nashville Shelbyville Smyrna Thompson Station.
The stores in Utah are in Logan Salt Lake City Ogden Willard.
The stores in Vermont are in Bennington Chester Waitsfield.
The stores in Virginia are in Arlington Alexandria Annandale Bedford Charlottesville Culpeper Chincoteague Chesapeake Fairfax Fredericksburg Huntington Herndon Lexington Martinsburg Newport News Quantico Richmond Smithfield Sterling Staunton Stafford Vienna Virginia beach Winchester Williamsburg Winchester .
The stores in Washington are in Black Diamond Hoquiam D.C. Gig Harbor Redmond Longview Spokane Seattle Tacoma Vancouver.
The stores in West Virginia are in Wheeling.
The stores in Wisconsin are in Antigo Baraboo Beloit Bloomington Deer Park Greenfield Green Bay Hudson Jefferson Kaukauna La Crosse Madison Middleton Milwaukee New Glarus Platteville Pewaukee Twin Lakes Waunakee.
The stores in Wyoming are in Cheyenne Laramie .